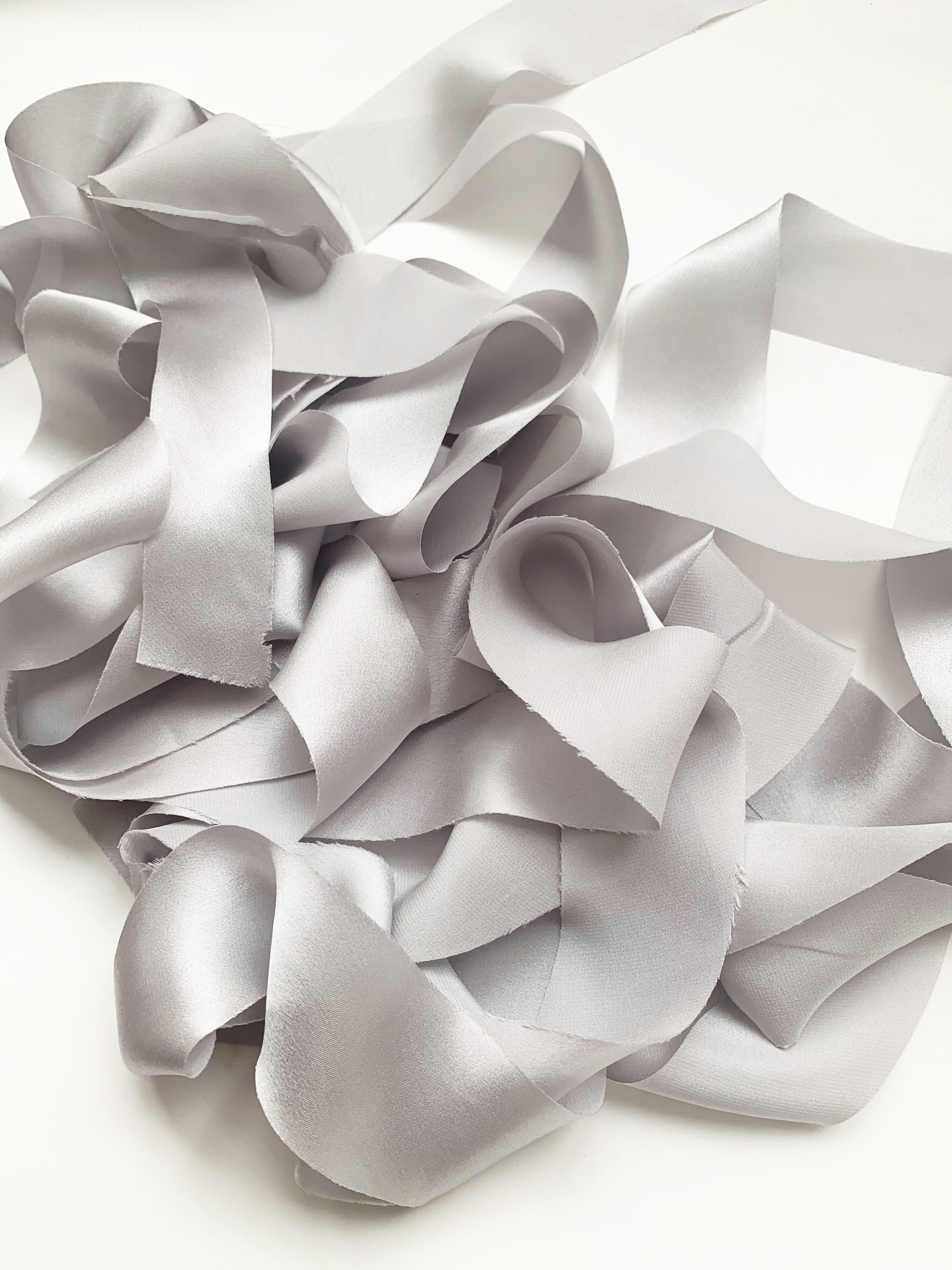 True Gray - Dual Texture Silk Ribbon
A beautiful lightweight silk ribbon with a crepe matte texture on one side and soft satin on the other. 
Our luxury silk ribbons are bias cut for excellent drape and heirloom quality with a raw edge. Running your fingers along the edge or washings will give the ribbon a soft fray but will not damage or cause the ribbon to unravel. Each is hand dyed in our Carmel, IN studio and truly one of a kind. Unique markings and dye patterns are all part of our unique natural dye process. 
Washed, pressed and ready for you to enjoy. All ribbons come spooled.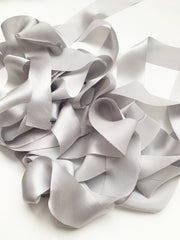 True Gray - Dual Texture Silk Ribbon